Pre-purchase building inspections Melbourne. Master Building Inspectors Melbourne provide comprehensive pre-purchase building inspection reports on all residential and commercial properties.
These reports detail the major and minor defects applicable to a property at the time of inspection.
Why is a building inspection required? 
Given the vast sum of money exchanged whilst purchasing a property, it is highly advised that a pre-purchase building report is obtained prior to purchase. Whether purchasing a new apartment, townhouse, free standing house or commercial property, information is key regarding the properties condition.
Undetected defects can add up significantly, and a MBI building report will give you the required information to make an informed decision with your next property purchase. Building issues such as structural faults, subsidence, replacement of roof covering etc can increase the cost of purchase significantly. It is always best to go into a property transaction with the prior knowledge of any problems and a ball park figure for the cost of remedial works.
We do not produce tick the box reports. MBI pre-purchase building reports are highly detailed, itemising and commenting on each defect individually with recommendations provided.
Significant items such as cracking to internal/external walls and floors, subsidence issues, damp and water leaks are all reported and commented upon.
All accessible areas of the property are thoroughly checked at the time of inspection.
We offer 2 different types of pre-purchase building reports in Melbourne: Structural reports or Standard pre- purchase building reports.
Pre-Purchase Structural Building Inspection
The inspection comprises of a visual assessment of the property, to identify major defects to the accessible areas of the buildings structure.
Structural inspections are a basic inspection to determine structure faults with a property.  The following items are generally not included:
General maintenance issues.
Serviceability damp issues such as stormwater drainage or condensation issues.
Any area that was not accessible.
Any non-structural elements, eg: windows, doors, general gas, plumbing, electrical wiring, fencing, non-structural damp issues, floor coverings, painting, tiling etc.
Damp issues such as rising or lateral damp should only be reported on where structural damage has occurred, may occur or is occurring at the time of inspection.
What is included in a structural building report? 
The areas inspected are:
The building's interior
The building's exterior
The roof cavity
The sub-floor
Garages
As per Australian standard AS 4349.1 – Inspection of buildings requirements, structures and/or outbuildings located within 30 m of the building are all accessed. The purpose of this report is purely to identify structural defects. These defects are categorised as major defects in the report, which the client then typically negotiates with the seller regarding rectification works and/or a lower purchase price. Structural reports are also beneficial for existing home owner concerned over cracking or movement related issues. Why should you have a building inspection conducted prior to purchase. Find out here.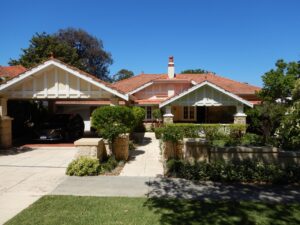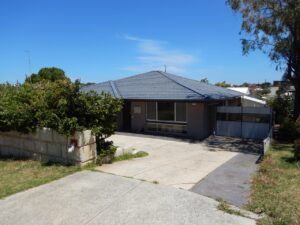 Property Inspections Melbourne
All MBI's pre-purchase building reports are prepared in accordance with Australian standard AS 4349.1 requirements. The existence of safety hazards, major defects and minor defects are all noted. Photos of the affected areas are also included along with recommendations for repair. Our building inspectors are all qualified, experienced builders registered with the Victorian Building Authority.
Our Reports Detail
Type of property
Floor construction
Wall construction
Roof construction
Direction of property
Prevailing weather conditions
Number of storeys
Safety hazards
Major defects
Minor defects
Call 1300 852 496 to book an inspection.
Pre-Purchase Standard Building Inspection
The standard building report is advised where the clients are purchasing a property and require knowledge on the existence of major and minor defects along with recommendations for remedial works to be undertaken. The correct trade category for each repair is also provided.
Minor defects are commonly found on most properties (even newly constructed homes) and generally expected to be repaired under a typical maintenance schedule.
Structural Building Report
Roof Frame
Retaining Walls
Sub floor/ slab
Walls – External/Internal
Ceilings
Standard Pre-Purchase Building Report
Roof Frame
Retaining walls
Doors and frames
Sub Floor
Walls – External/Internal
Roofing – External/Internal
Guttering and downpipes
Balconies, stairs and patios
Paving and pergolas
Cabinets
Maintenance issues
Fences
Pre-purchase Building Inspections Melbourne.